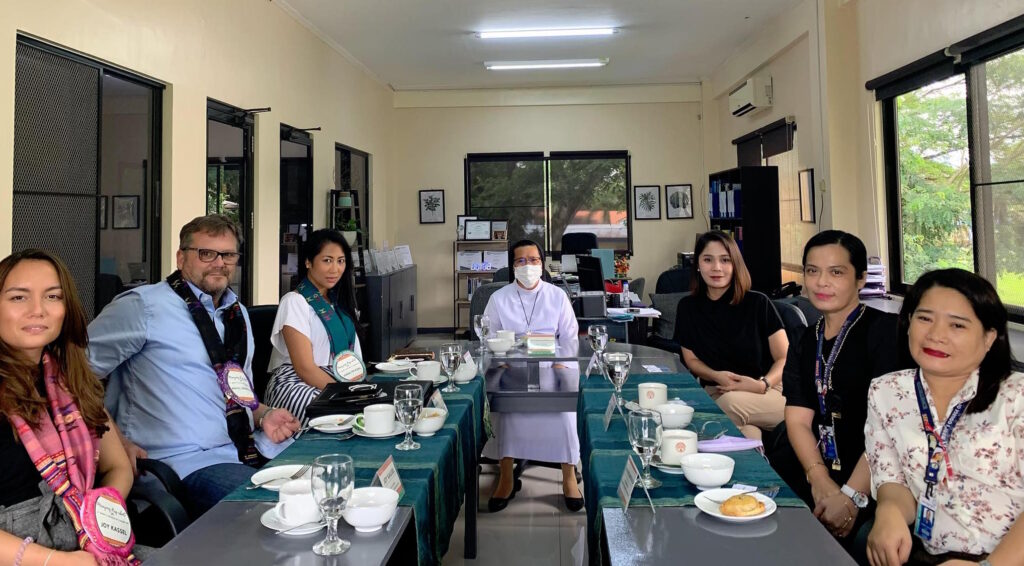 On 25 August 2022, Thursday, an initial meeting with the founders and investors of Germany's Global Care Recruiting Team, Marcel Siegenthaler – CEO/Founder, Jonalyn Kühl, and Joy Kassel, COO/Founders, together with the School President, S. Maria Marilou B. Madronero, RVM, International Relations and External Linkages Director, Dr Melwin G. Mende, Nursing Program Head, Ms Joan Calzada, RN, MN, and RLE Coordinator Ms Lhevinne Genetializa, RN, to discuss the needed preparations and requirements for the future Marian Nurses.
The GCR team chooses St. Mary's College of Tagum, Inc. as its partner in Mindanao in employing qualified and competent nurses. This partnership initiates to broaden their search for qualified personnel here and abroad, fill in the lack of nursing personnel in the healthcare sector of Germany, and help reduce unemployment.
With this undertaking, the SMCTI community is even more excited to deliver Quality TIME to its clients to ensure that its future nurses are prepared holistically for a crucial role in life and the community.
Truly world-class!
Truly TIBAY!